Class
Developer
Christina Abelita
Plush Brands
President/ Instructor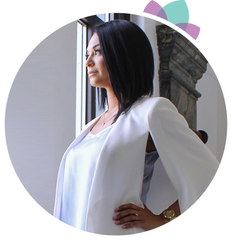 Welcome to Plush Brands University, where I, Christina Abelita teach an in-depth course on Permanent Makeup. Whether you are a beginner or already a professional looking to refresh their skills, it's never too late to keep learning!
This course includes EVERYTHING that I have learned over the years, all tricks, tips, and techniques that you need to know about Permanent Makeup. Including what you need to start out as well as where to get all your products.
COURSE
DESCRIPTION
Oasis by Plush Platinum Eyelash Extensions Certificate Course is perfect for beauticians who want to increase their skill level and gain more clients by introducing a new service to their portfolio. Through one-on-one instruction and hands-on learning, students attending my one day Glamour Volume Course will learn everything needed to know to start their own lash extension business or grow their preexisting business. You will walk away from this class certified, and full of enough knowledge. Guaranteed to start lashing right away!
BENEFITS
Learn at your own pace
Grow your client base
Increase your income
Exclusive tips and tricks you can't get anywhere else
Network with other beauticians
Be your own boss
Hands-on experience
Get certified immediately
Kit Included
INCLUDED
LASH KIT
With this kit you will have everything you need to start lashing clients.
Eyelash Extension Trays
Eyelash Extension DUO Adhesive
Flat Back Mannequin Head
Under Eye Collagen Pads
Nexcare Sensitive Skin Tape
Micropore Tape
2 Tweezers
Mascara Wands
Eyelash Cleanser for prepping lashes
Saline Solution
Lipstick Wands
Eyeshadow Brush
COURSE
FEATURES
$1500 | 1 Day
Products and set up
Lash growth and diseases
Set-up Cleansing/ Prepping the lashes
Applying Pads/ Taping methods
Eye shapes and styling
Adhesive and Correct Dipping
Isolation/attachment on a practice head
2-4D Volume Fan Techniques
Kit Included
Graduation Certificate Included
ESTIMATED EARNINGS
AVERAGE COST OF SERVICE

$330

WEEKLY INCOME: BASED ON 10 CLIENTS PER WEEK

$3300